INCLUDED - Embossing/Bates Stamping

INCLUDED - Brainspace Analytics

INCLUDED - Creating image files (.tiff files)

INCLUDED - OCR

INCLUDED - Training/onboarding

INCLUDED - Productions

INCLUDED - Project management time
PLUS MORE!
​
Clients demand simple, predictable pricing for eDiscovery costs. LS365 offers one of the industry's best legal eDiscovery software that is user friendly, self-servicing and bundles all e-discovery costs and fees into a single monthly charge, ELIMINATING separate fees for user licenses*, hosting, data processing and other fees. One Simple fee covers it all.
*Free user licenses are only included on data projects of 100Gb or more. Free user licenses are limited to 5 licenses per matter. Regular user licenses are $50.00 per user/per month.
REVIEWING SHORT MESSAGE DATA JUST GOT EASIER!
Text, chat, and Slack messages can add thousands of communications to your reviewers' plates. Focus on the good stuff with short message filtering. Just one the new features in Relativity.
Complete, Connected eDiscovery Software
​​
Quickly analyze and synthesize processed data in the cloud to assess the overarching facts and determine case strategy.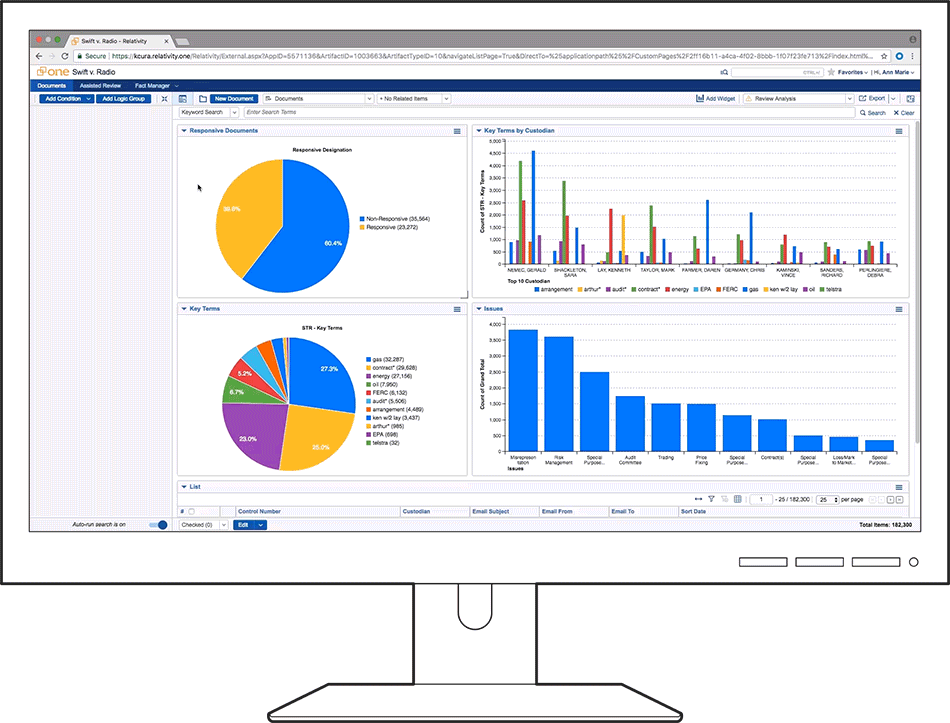 Integrated Data Analytics
Take advantage of the latest in advanced analytics, machine learning, and visualizations to quickly sift through volumes of unstructured data and uncover the facts.
Fast, Flexible Document Review Software
Tackle the simplest to the largest, most complex matters that come your way with the flexibility to adapt your workflow to match the needs of any case.